Paint Shop Cleaning System Despatched
28th Mar 2022
Paint Shop Cleaning System
Order Received
We received an order for a paint shop cleaning system comprising two pump units and a control system. An electric motor will drive each pump unit and the equipment will be mounted on a robust skid. Another key point is the environmental enclosure. We have protected the pump skids with stainless steel hoods. The panels of the hoods are lined with sound insulating material to significantly reduce external noise. This, coupled with the protection of the equipment, makes the environmental enclosure a popular choice. The enclosure panels are lockable and easily removed for maintenance access.
Electric Pump Units in Design
We designed these pump skids in-house. Our design team have vast experience in the design of pump units for both safe and hazardous area operation. They use the latest 3D design software and generate all engineering drawings including general assembly, manufacturing and fabrication drawings.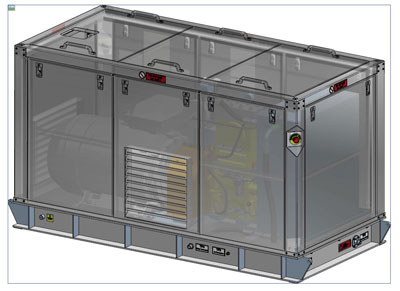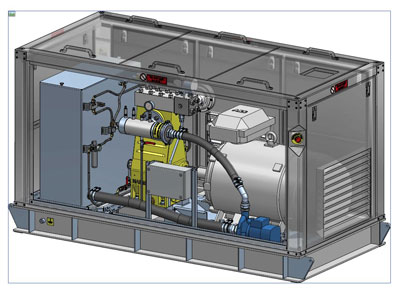 Electric Pump Units in Build
After the engineering design stage, the pump skids started their build process. One of the fundamental parts of the build is ensuring the pump and motor align correctly. Then the break tank is added and the pipework and ancilliary equipment. The electrical team do their part and then it is off to one of our test bays.
Control Panel in Build
With a very specific and specialist job to do, this project required a bespoke control system. Our electrical & instrumentation team designed the controls and built the panel.
Electric Pump Skids On Test
We test all of our pump units in-house before despatch. These specially built test bays are sound attenuated which allows tests to be run all day without disturbing the build teams. See why our test facility is so popular with our customers.
Job Done
The system is ready for despatch. Design, build, and testing done. And, lastly, photographs taken.